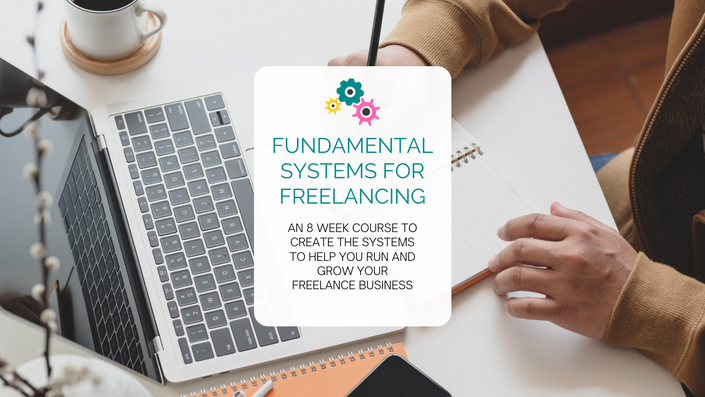 The Fundamental Systems of Freelancing
The processes, systems and foundations for a successful freelance life
Hello!
Want to know what the most common freelance pains are?
Finding clients (and income!) - a system to bring in regular clients rather than panic pitching.
Managing clients - feeling like it's a constant juggle and not being sure how to set boundaries with them
Dealing with all the admin involved in freelancing - it can feel overwhelming, and The Fear of forgetting/missing something
Time management - Juggling clients, finding time to work on your business and not just in it, and finding balance
Want to know what all these things have in common? They can be solved or eased with systems.
I know 'systems' can feel like a boring or icky term, but a system is simply a replicable process that allows you to run each area of your business. In some cases, they're processes or workflows you can set up to go automatically. Setting up the right systems in your business will free up some time, help you feel in control when things change, and can help you grow your business.
The absolute best thing about systems, is that once they're in place they allow you to focus more on being creative and having fun in your business. You can adapt easily, because all you need to do is refer to your systems to know what to do next.
I know when you go freelance, you don't necessarily have the time or knowledge to set those systems up. And now...well, it feels kind of overwhelming doesn't it? Where do you start?
---
I've got you! With The Fundamental Systems of Freelancing 8 week course, I'll walk you through 8 systems to build in your business, to help you run it with more ease, more control and more focus. These systems are simple, flexible (this bit is key!) and don't require expensive setups. In fact, I've got a spreadsheet for you to keep on top of it! Each system is made up of mini tasks you can slot into your week or month. Once you have these foundation systems in place, you won't even have to think about some of them. They're just there when you need them.
In the Fundamentals Systems Of Freelancing, you can expect systems to help you take control of:
Goal Setting (so that you know where you're going and what you need to do to get there)
Finding Clients (so you have a pipeline of them, rather than panic searching for them)
Client Management (including on-boarding and off-boarding clients and dealing with tricky client situations)
Content Creation and Marketing (so social media posts, newsletters and content simply slot into your week and help you get visible)
Money and Accounts (so you feel confident about money)
Packages and Pricing (so you can quote quickly, and sell your services with ease)
Time Management (to pull all of this together and still have plenty of time to be creative and have fun in your business)
Self-care and self-development (so you can prioritise the most important asset in your business - you!)
And here's how it will work and how long it will take:
8 weeks of support and system templates, starting the 12th July
Weekly training for each system (approx 30-60 minutes on Mondays at 10am). These will be streamed to the Facebook group, so if you can't make them live, you can catch up after.
Weekly accountability session to turn up and implement (because I know making the time and making yourself do it can be so hard on your own!)
Weekly Q&A call for your systems and freelancing questions
A supportive, friendly and no shame zone private Facebook group to chat in.
A template for all these systems so you can track them all.
Like this sales page, these systems are simple, so you procrastinate less and implement more.
---
But...is it for me?
This will work for you because it's a pick'n'mix system - it's fully customisable (which means you can choose the ways that work for you, whether you're an introvert, extrovert, neurotypical or neurodivergent, full-time or part-time). I'm going to share with you all the processes and workflows, email templates and tools in each weekly training, and we'll have that accountability time so you can implement it and get support.
Sound good? Click below!
Got a question? Drop me a message.
How much?
2 monthly payments of £329
or one payment of £650
Your Instructor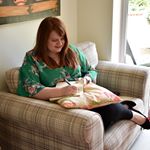 Hello! I'm Emma Cossey, and I run The Freelance Lifestyle. I've been freelance since 2009, working with both big and small companies on an assortment of social media, copywriting, blogging, training and consulting projects. I started The Freelance Lifestyle when I spotted a gap in the market for creating content that makes going, and being, freelance as accessible and straightforward as possible. Practical tips, not dull business lingo. I wanted to create a hub of resources for freelancers to delve into. What started as a blog and podcast, grew into a Facebook community, a coaching service and now The Freelance Business Lounge.
Oh, and I know things don't always go smoothly. I juggle freelancing with parenting, plus I have ADHD and an introverted nature, so everything in this membership is designed to be quick, easy and not requiring huge bundles of confidence or people energy.
Course Curriculum
Start Here
Available in days
days after you enroll
#1 Goal Setting System
Available in days
days after you enroll
#2 Finding Clients System
Available in days
days after you enroll
Frequently Asked Questions
When does the course start and finish?
The course starts now and never ends! It is a completely self-paced online course - you decide when you start and when you finish.
How long do I have access to the course?
You have access to the course for the next two rounds, running up until the end of 2021. I want to make sure this is something you implement rather than leave on your To Do list, so this gives you a little accountability!
This course is closed for enrollment.